What does it do for me?
Whenever I research a new place to visit, I find myself trawling through the usual suspects on my way to the website for each individual atttraction. Unfortunately, each of those websites has a different design and navigational structure.
CitybreakInfo lists the sort of things you can do on a visit to your chosen location and uses exactly the same layout for each attraction. So it's easy to find the cost, the contact details or the opening times.
We just want to make life easier...
Price display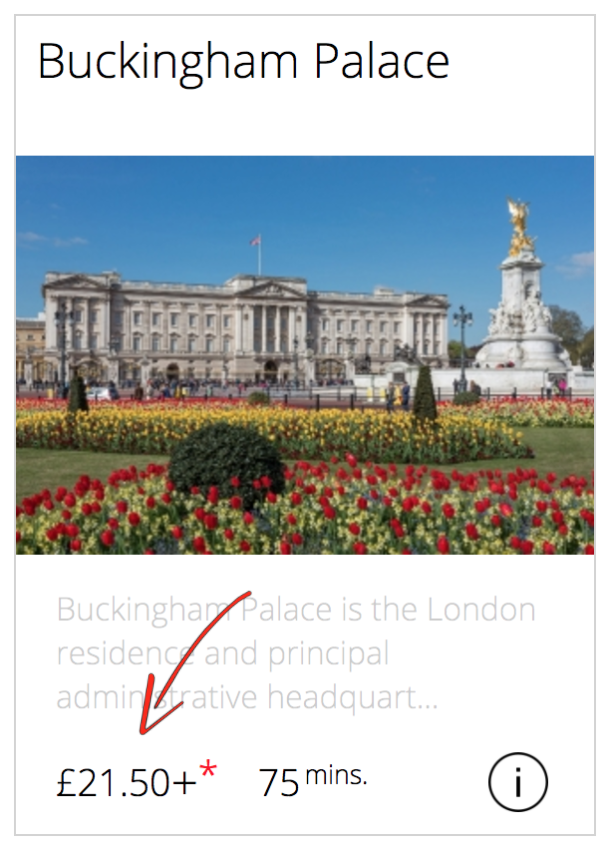 €0
Free, gratis and for nothing
€14.50
The cost of adult entry
We try to make this the most representative price on offer. It would be misleading to show a price of £4.00 for
Hampton Court Palace
as this only allows entry to the Maze. The price shown for the
Eiffel Tower
is for a lift ticket to the second floor, as only a few mad souls choose the cheaper walk up ticket. Prices are generally the cheapest we can find including advance booking online. You may have to pay more if you just turn up on the day. And apologies to all you mad (and fit) people...
€18.00+
Adding a plus sign indicates other, more expensive entry options
Adding a red asterisk means there is a free option available
Buckingham Palace
: Paid tours inside the building are available. The majority of visitors take a stroll around the outside or stay for the Changing of the Guard ceremony, all of which is provided at no cost to the visitor.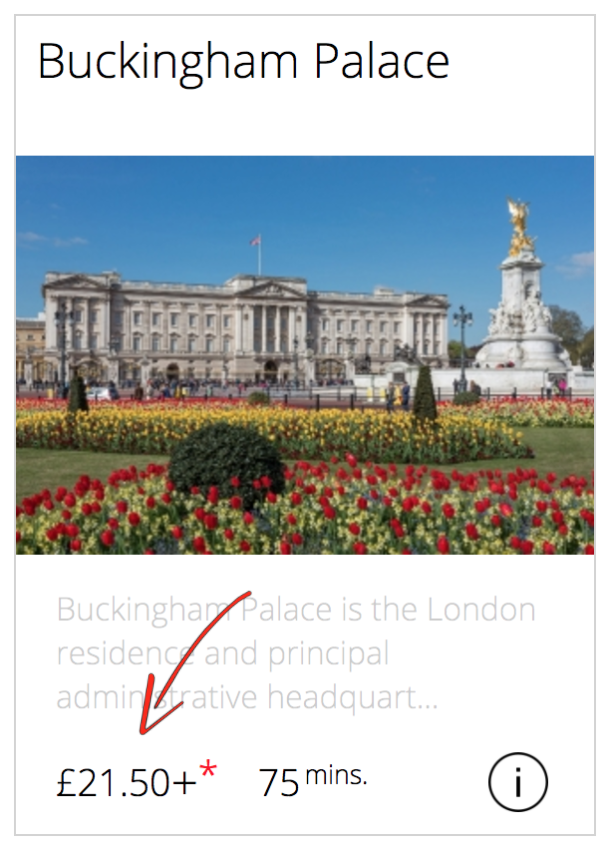 Length of visit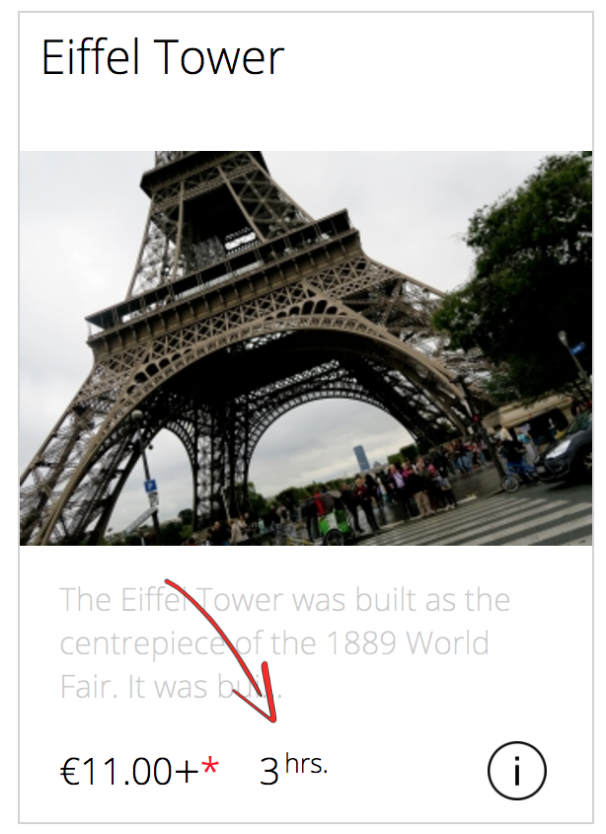 How long to spend at a particular attraction varies immensely from one person to another.
Who you travel with, the weather and even how hungry you are may all affect the length of time you have available.
We've used a combination of experience, recommendations from the venue and feedback to come up with the middle ground.
We will endeavour to keep our estimates as standard as possible so you can start to judge whether we are a little too short or a little too long!
Please let us know if you think the length of time we suggest is just not quite right.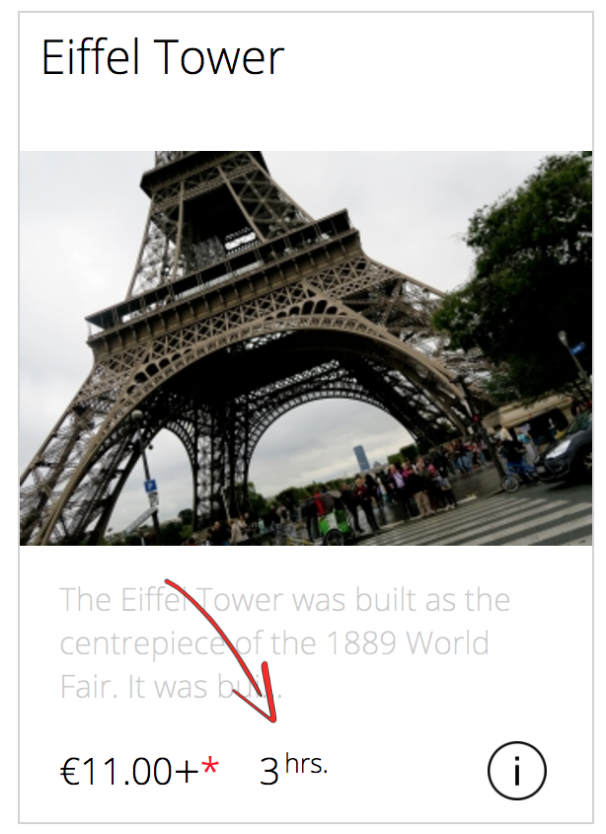 Recently added
Book hotels with Hotels.com